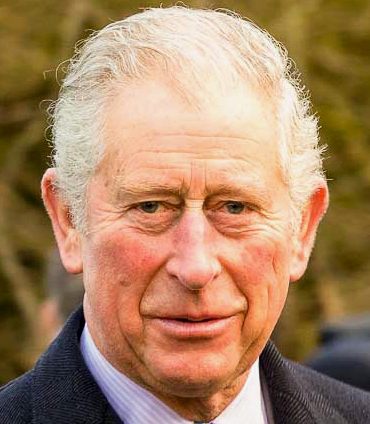 Charles, Prince of Wales became King of the United Kingdom on the passing of Queen Elizabeth II. Charles was born at Buckingham Palace.
Following a disastrous year for the Monarchy in 2022, and the passing of Her Majesty Queen Elizabeth, we now have a King, who may be every bit as ineffectual at detecting poor political candidates for the running of the British economy, if Liz Truss is anything to go on at 44 days a Prime Minister. Now in the hands of Rishi Sunak, a millionaire, who may not be in touch with the ordinary foot soldiers - but that remains to be seen.
As they said in days or yore: The Queen is dead, long live the King.
One might ask if in an age of crisis, the present, so-called, democratic monarchy is serving the needs of an electorate that has become more financially enslaved in the past 30 years, than when Henry VIII was lopping off heads at the rate of 4 1/2 beheadings a day. Can the UK afford to have a King as Head of State, where Queen Elizabeth was lied to by Boris Johnson - and failed to sack him, and the Courts are corrupted (or infected depending on your point of view) by the honours system. Giving those who uphold the present (discriminatory) system titles in return for their support. Criminal prosecutions are brought by the Crown, as in R v Whoever. Judicial reviews are also R v Whoever, on the application of ??? But cases the state does not want investigated, corrected or reviewed in any way shape or form, are refused Leave.
One of the best examples of such treatment is one where a man was convicted by a court, involving Sussex police, alleging multiple rapes. But where the claimant was still intact internally, hence a virgin. Quite literally, he was framed, with the Court of Appeal refusing transcripts of medical testimony, so preventing an application for Leave to Appeal. In the UK you have to ask for permission to appeal. It is not a right.
The UK's human rights record is thus appalling. You may or may not agree. But one thing is for certain, unless you have been falsely accused, and been through the system. You will never know. You will think that all is rosy in the United Kingdom, as a Constitutional Monarchy.
An application for a Judicial Review of the CCRC's refusal to refer to the Court of Appeal, three judges said the Criminal Cases Review Commission could take a view. This was in light of two near identical cases where men were convicted on incorrect and misleading medical evidence/testimony.
Oh, and did we mention that the police raided more than one victim's premises, and stole legally privileged documents, which then got passed to the CPS. Who accidentally put those documents into their case file - and then had the cheek to ask for a solicitor to the defendant, to delete those files. In effect, making the solicitor an accessory to the crime. Of course the solicitor refused. And we've now had sight of those communications.
That kind of invalidates the whole proceedings. It is not only illegal to take protected documents, but also demonstrates the level of bias of both the police and the CPS.
A written constitution might be what is needed to restore justice to the people. The royals can still be a family that is highly regarded, maybe even more so for stepping aside, and allowing a proper Constitution to give effect to Article 13 (right to an effective remedy) of the European Convention on Human Rights, or Article 7, Article 8 and Article 10 of the Universal Declaration of Human Rights.
This (true) story is to be turned into a screenplay in 2023. Watch: http://policestates.org/, where the foul play by Wealden, is hidden to prevent fraud by the Council becoming known. Sussex police, aiding and abetting the cover up, and stitch up.
At this time the United Kingdom actively discriminates against those charged with a sex crime, thanks to changes in the law passed by David Blunkett, denying the accused the right to be treated as innocent, until proven guilty. Made all the more absurd, with Prince Andrew having been bailed out by the Queen, against alleged under-age sex with Virginia Roberts. When, perhaps there should should have been an investigation and a prosecution. Nobody, being above the law.
Interestingly, Charles I was executed for treason by Parliament, under Oliver Cromwell. No doubt you are wondering if we are deep enough in the brown smelly stuff, to trigger change?
LINKS & REFERENCE
https://www.