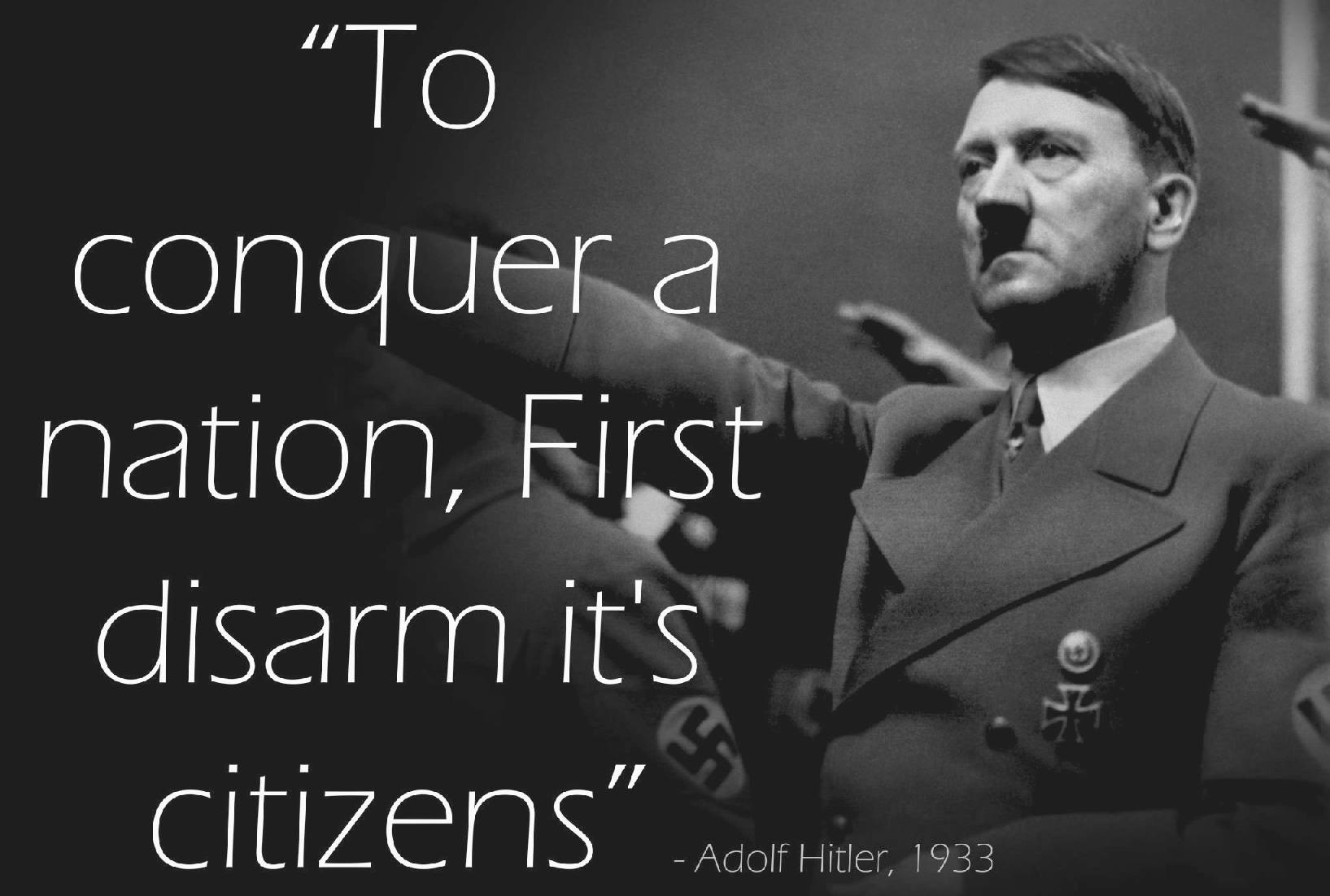 Struggle is the father of all things. It is not by the principles of humanity that man lives or is able to preserve himself above the animal world, but solely by means of the most brutal struggle. If you do not fight, life will never be won. - Adolf Hitler -
Take a look at the Articles below and contrast it with the European Convention of Human Rights, or the Universal Declaration of Human Rights, and you will see the rot setting in. The UK bangs the equality drum, but in reality is more like a Police State in the way it operates, according to cases that we are following and cite as examples. Ultimately, the ruling monarch is responsible for appointing a Government that provides an effective administration. Clearly, that is not the case as of June 2020.
An Act to give further effect to rights and freedoms guaranteed under the European Convention on Human Rights; to make provision with respect to holders of certain judicial offices who become judges of the European Court of Human Rights; and for connected purposes. [9th November 1998]
BE IT ENACTED by the Queen's most Excellent Majesty, by and with the advice and consent of the Lords Spiritual and Temporal, and Commons, in this present Parliament assembled, and by the authority of the same, as follows:-


S C H E D U L E S

Schedule 1


THE ARTICLES

PART I - THE CONVENTION

RIGHTS AND FREEDOMS - ARTICLE 2


RIGHT TO LIFE

1. Everyone's right to life shall be protected by law. No one shall be deprived of his life intentionally save in the execution of a sentence of a court following his conviction of a crime for which this penalty is provided by law.

2. Deprivation of life shall not be regarded as inflicted in contravention of this Article when it results from the use of force which is no more than absolutely necessary:

(a) in defence of any person from unlawful violence;

(b) in order to effect a lawful arrest or to prevent the escape of a person lawfully detained;

(c) in action lawfully taken for the purpose of quelling a riot or insurrection.
This means that nobody, including the Government, can try to end your life. It also means the Government should take appropriate measures to safeguard life by making laws to protect you and, in some circumstances, by taking steps to protect you if your life is at risk.

Public authorities should also consider your right to life when making decisions that might put you in danger or that affect your life expectancy.

If a member of your family dies in circumstances that involve the state, you may have the right to an investigation. The state is also required to investigate suspicious deaths and deaths in custody.

The courts have decided that the right to life does not include a right to die.

Article 2 is often referred to as an 'absolute right'. These are rights that can never be interfered with by the state. There are situations, however, when it does not apply.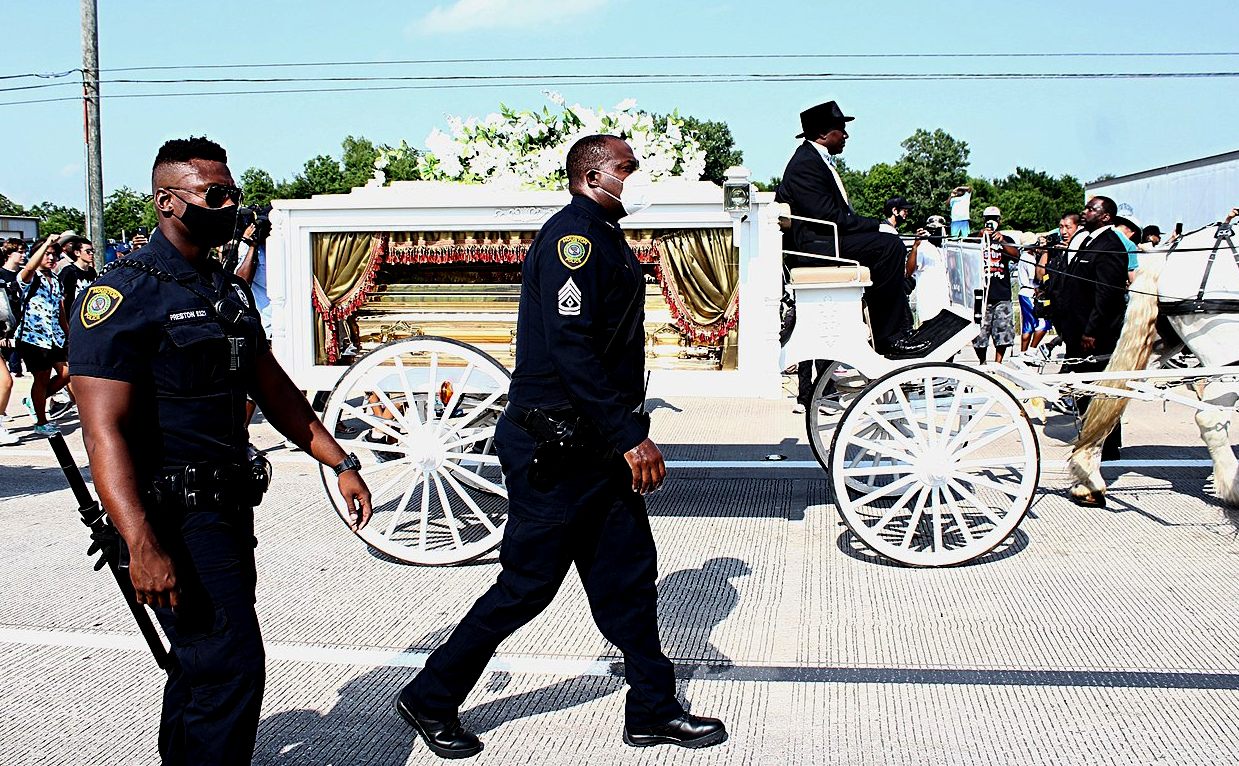 George Floyd funeral procession in 2020, murdered by US police during arrest.
RESTRICTIONS TO THIS RIGHT

A person's right to life is not breached (for example) if they die when a public authority (such as the police) uses reasonable force to:

- stop them carrying out unlawful violence
- make a lawful arrest
- stop them escaping lawful detainment, and
- stop a riot or uprising
But, even in these circumstances, the force used must be essential and strictly proportionate. Force is 'proportionate' when it is appropriate and no more than necessary to address the problem concerned.
Sometimes, the police get carried away.

The positive obligation on the state to protect a person's life is not absolute. Due to limited resources, the state might not always be able fulfill this obligation. This could mean, for example, that the state does not have to provide life-saving drugs to everyone in all circumstances.

Pretty v United Kingdom [2002]
A woman suffering from an incurable degenerative disease wanted to control when and how she died. To avoid an undignified death, she wanted her husband to help her take her life. She sought assurance that he would not be prosecuted, but the European Court of Human Rights found that the right to life does not create a right to choose death rather than life. It meant there was no right to die at the hands of a third person or with the assistance of a public authority.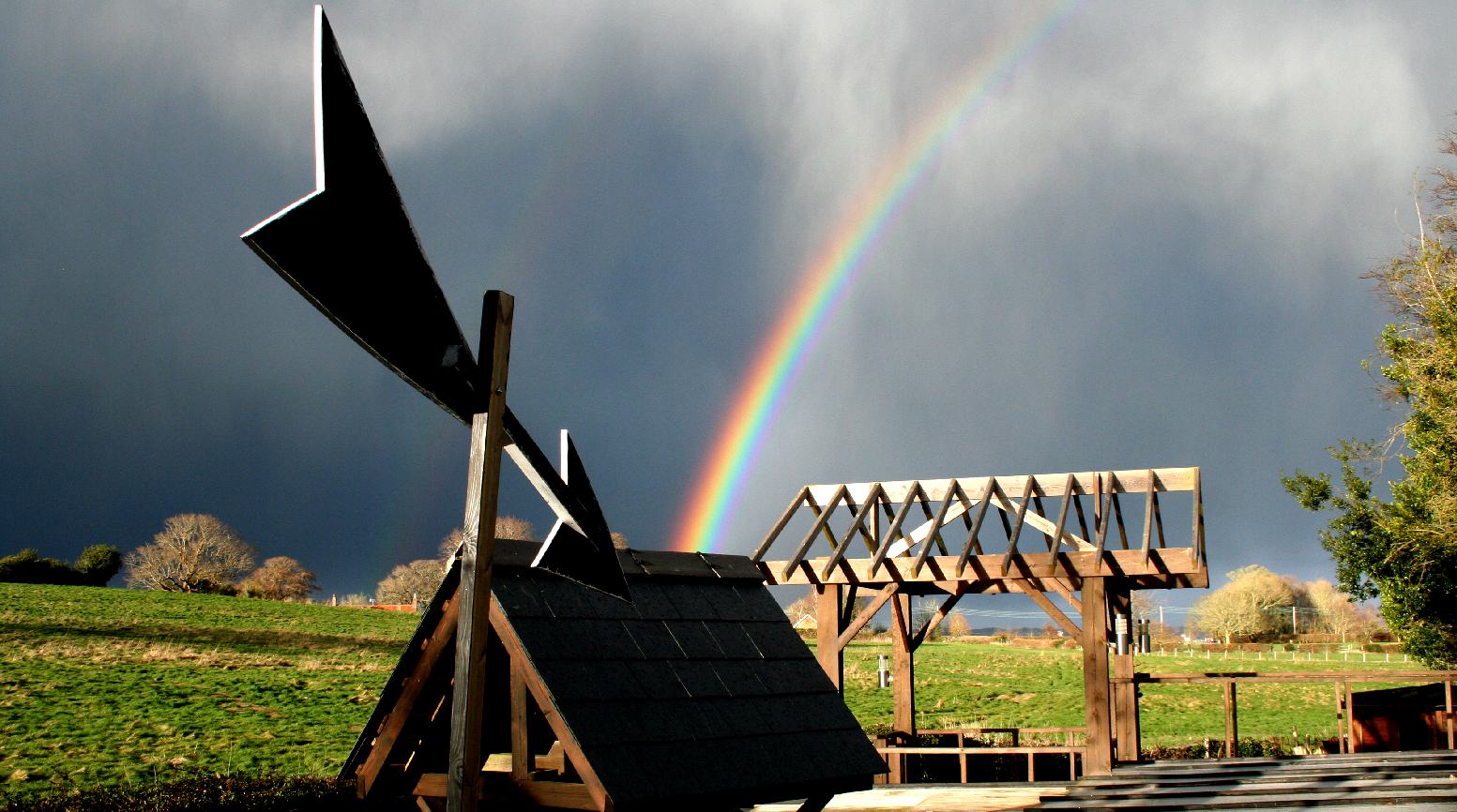 Proposed development in the adjacent field threatens to shatter the hitherto peaceful enjoyment of water supplies free of contamination, unless the developers are prepared to make reasonable adjustments to their plans, involving the relocation of the as yet un-built housing to the other sided of the field, closer to the village envelope and further away from Lime Well.
Herstmonceux Museum Ltd Vs Latimer Developments Ltd & Clarion Group Ltd 2021
A looming case involving a well and potential water contamination, where the property developers Latimer Developments and Clarion Housing Group Limited purchased land at Herstmonceux in East Sussex, from Timothy Watson (possibly via others) with the intention to build houses on a slope directly feeding ground water to the well that is the only and original source of water to a historic site and the occupants of old generating buildings dating from 1909.
Where gardens are planned and garages for cars are included, it is likely that pesticides used ordinarily by gardeners, and or oil spills from motor vehicles (and the like) will eventually soak into the groundwater such as to contaminate the water that is used for drinking and washing, etc.
Whereas, the state must protect the occupants of the building from a real or potential threat of contamination such as to avoid threatening the continued use of such amenity, but that neither the developer, nor the Wealden District Council, took care to avoid an exclusion zone typically 100 one hundred meters upstream of Lime Well, contrary to Protocol 1, Article 1, the right to peaceful enjoyment of property and the right to life, as guaranteed by Article 2 of the HRA 1998.


Graham v. Connor (USA)
A diabetic who was suffering from a blood-sugar episode was detained by an officer who witnessed circumstances that made him suspicious of Graham, the detaining of Graham resulted in multiple injuries to Graham, who then proceeded to sue the police for use of excessive force. The US Supreme Court did not find a diabetic episode in of itself to be potentially threatening to a law enforcement agent. The Supreme Court did find that the totality of circumstances must be considered at the time of the incident when judging the officer rather than considering the incident with carefully considered hindsight, which in the case of Graham's episode it was decided that the diabetic induced behavior on the face of it could be considered threatening to a law enforcement agent or other civilians. This makes it difficult to ascertain what constitutes a fair description of a valid scenario in which a law enforcement agent might use lethal force.
In Tennessee v. Garner officer Elton Hymon answered a burglary call; when he entered the backyard of the property in question, Hymon witnessed somebody fleeing and ordered the suspect, later identified as a 15-year old boy named Edward Garner, to stop. Garner began climbing the fence, and Hymon proceeded to fatally shoot him in the back of the head. The Supreme Court held that in accordance with the Fourth Amendment, a law enforcement officer who is in pursuit of somebody cannot use lethal force to conclude the pursuit unless the officer has reasonable belief that the person poses a significant threat of harm to the officer or others.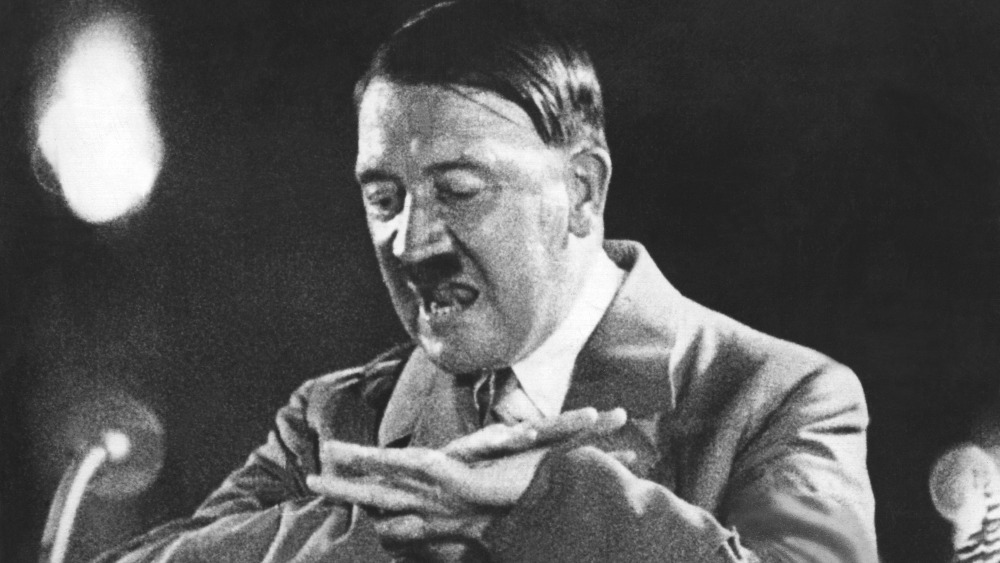 FREEDOM OF THOUGHT AND SPEECH - This website is protected by Articles 9 and 10 of the European Convention of Human Rights and Fundamental Freedoms. The Injustice Alliance avers that the right to impart information is a right, no matter that the method of communication is unpalatable to the State.
Adolf Hitler

German Chancellor

Herman Goring

Reichsmarschall Luftwaffe

Heinrich Himmler

Reichsführer Schutzstaffel

Joseph Goebbels

Reich Minister Propaganda

Philipp Bouhler SS

NSDAP Aktion T4

Dr Josef Mengele

Physician Auschwitz

Martin Borman

Schutzstaffel

Adolph Eichmann

Holocaust Architect

Erwin Rommel

The Desert Fox

Rudolf Hess

Auschwitz Commandant

Karl Donitz

Submarine Commander

Albert Speer

Nazi Architect
Please use our A-Z INDEX to navigate this site